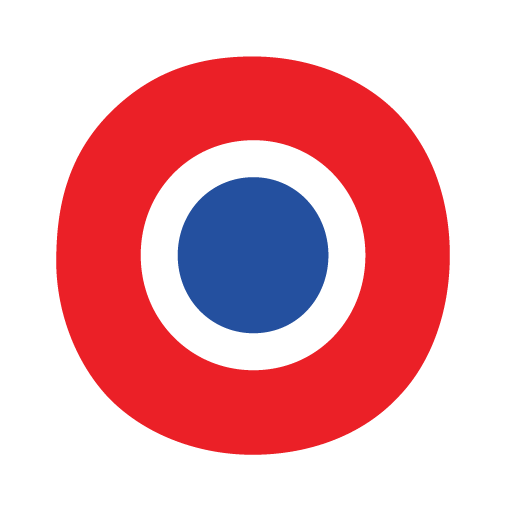 FutureLab Teenage camp
For teenagers aged 13 to 15

From 18 to 21 August 2021

Cost:

€ 575 per person
Being connected to yourself
The well-being of teenagers is so important. When teenagers feel good about themselves, they develop better. They are more open to their environment and to new (learning) experiences. There is less tension at home and at school and there is less chance of derailment.
Teenagers have had a tough year. Because of Covid they could not go to school, they missed their social activities and contacts and many lost their motivation because of the online lessons. The connection with their inner self is gone. Teenagers become quickly unbalanced and vulnerable.
Why the FutureLab Teen Camp?
We see the vulnerability of teenagers. And we have a mission: to connect teenagers with themselves, to get to know their own qualities and to let them discover inspiring possibilities for the future, so that they can find a goal that suits them. We want to contribute to their happiness.
There is little or no attention paid to this at school and for many parents it is difficult to talk about this with their children. That is why we organise a FutureLab teenage camp during the summer holidays, a period when there is time and space. Since 2016, more than 600 high school students have enthusiastically FutureLab participated. They discovered a world of new future possibilities. We want to give teenagers an inspiration boost for their future at the end of the summer with the FutureLab Teen Camp.
Programme
Wednesday 18 to Friday 20 August
Morning: 
We start the day with a mini boot camp in the forest around the hostel. After breakfast we get to work with FutureLab. With the help of many inspiring films and the Toekomstlabspel, you will discover in a playful way the future possibilities that fit you.
Afternoon:
With sports and games, creative activities and lots of fun indoors and outdoors, you will discover who you are and get to know your fellow campers. How can you use your qualities on your way to the future? And how do others see that? You will discover this, for example, by playing the Core Values Game together and by going on company visits with us to companies in the area.
Evening: 
After dinner, there is opportunity for more games inside and outside. But there is also time for stories around the campfire. Entrepreneurs with special businesses and professionals with special professions talk about what they do and how they became who they are.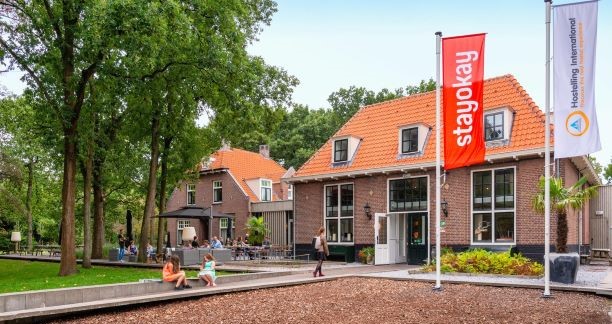 Saturday 21 August 
All parents are welcome at 10.00 to see and experience all that we did during the camp. Together with the children we will close the FutureLab Teen Camp. Of course we will also let the parents experience what FutureLab is with a small FutureLab tasting. And the children have a surprise for their parents in the form of an exhibition. We create a connection with each other, so that we become a FutureLab community and know how to find each other even after the camp.
The works of art may be taken home as a lasting memory. We only finish after we have played a farewell game together.
Impression of the location and surroundings of FutureLab Teenage Camp
The camp will be held at the Stayokay Hostel in Soest. Stayokay Soest is a hidden gem in the woods, located centrally in the Netherlands and easily accessible by train or car. This design hostel is located in a spacious wooded area near the Soest dunes. Youth camps are often organised here because of the beautiful surroundings and there are modern facilities for a comfortable stay. Around the hostel, there is plenty of space and opportunity for varied outdoor activities and sports.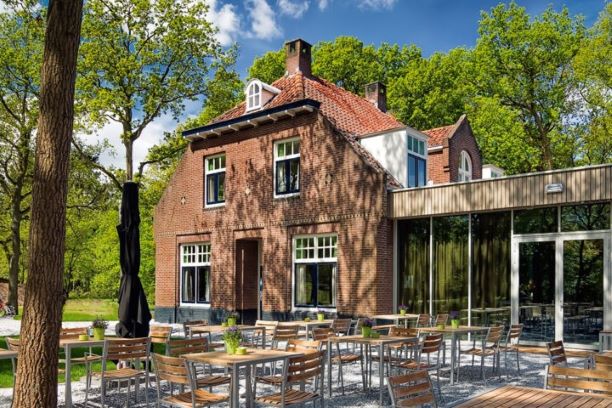 The terrace in front of Stayokay is a great place to enjoy the sun and fresh air! Of course you can also have a nice snack and drink.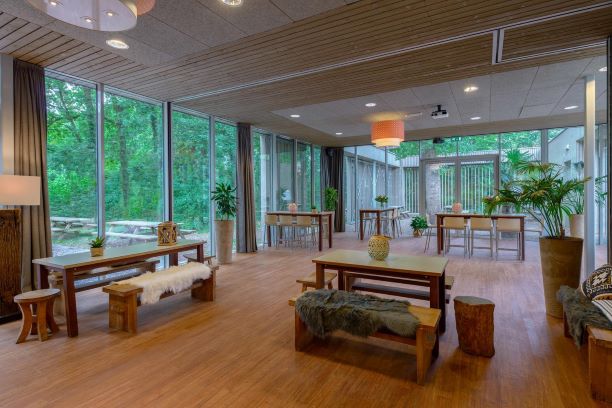 The rooms in Stayokay Soest are perfectly suited for group activities and are completely furnished in the atmosphere of the wooded surroundings.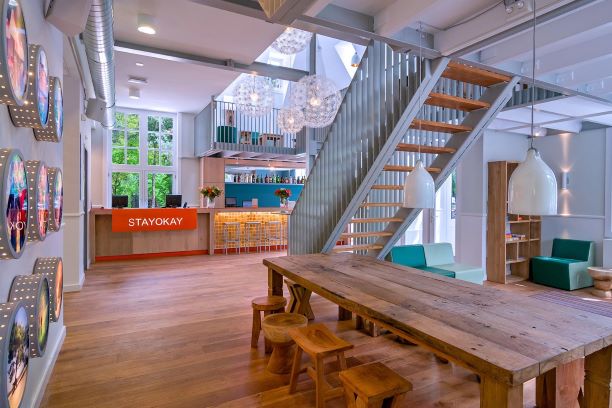 The seating area at the reception desk also makes a welcoming impression. A nice place to meet and get to know each other.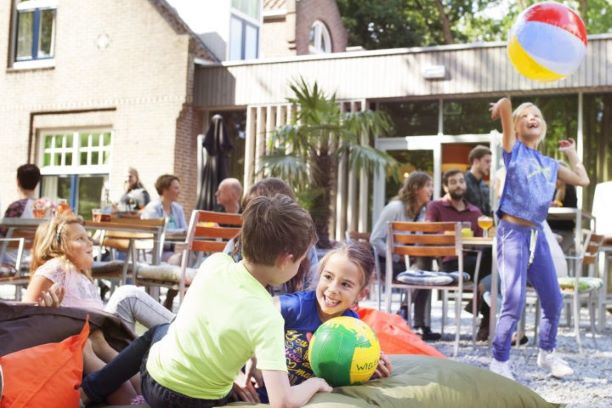 Outside, you will automatically become active: play volleyball, football on the football pitch, go to the playground or play table tennis.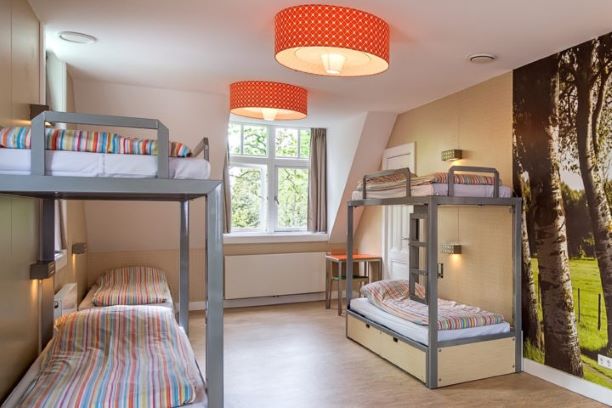 In such a wooded area, you will sleep well. In the morning, you are woken up by a flute concert of birds. Fully rested, you start a new day,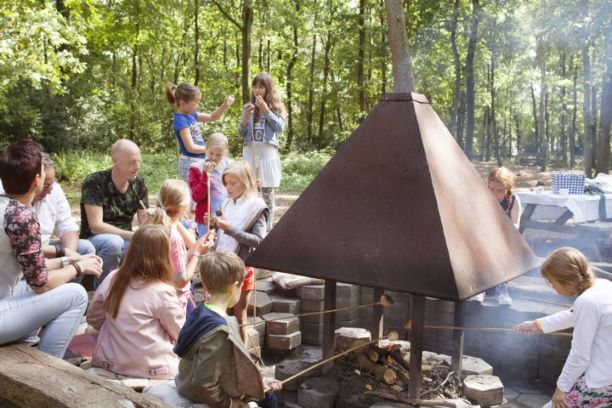 What could be more fun than sitting around a campfire, gazing into the flames, roasting your own marshmallows and listening to funny and inspiring stories?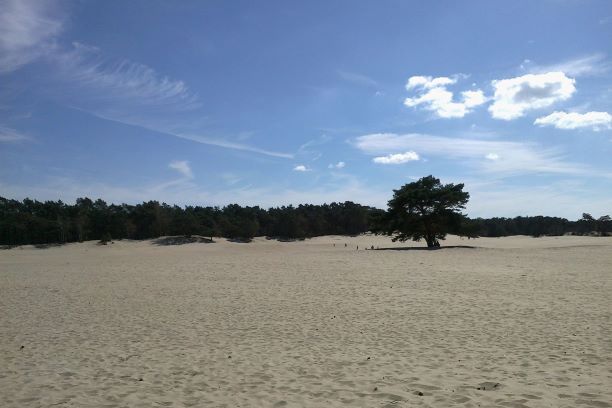 Sand, sand and more sand. For rolling, running, playing and sports. So much sand that you feel as if you are in the desert.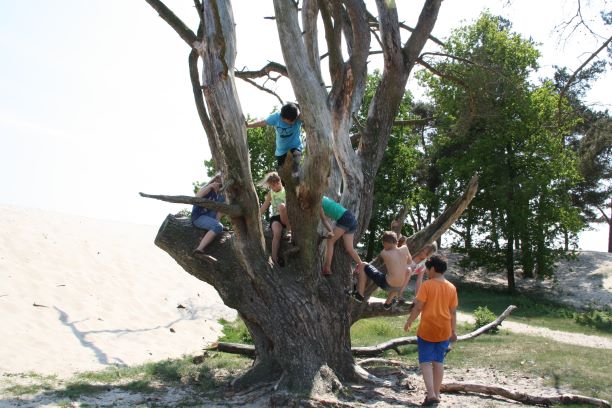 There are some very cool climbing trees in the Soester dunes. If only those trees could tell us who has been in them....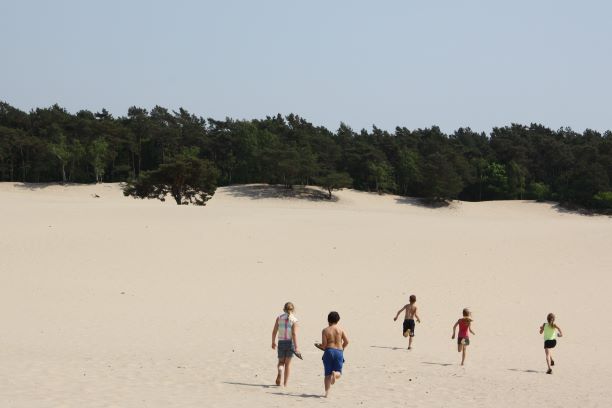 You will encounter all sorts of things in the Soester Dunes: hikers, sportsmen, kite flyers, horse riders, dogs playing and young people at camp. 
Who are we?
Pauline Maring studied pedagogy and has been a coach in (international) companies for more than 30 years. She is specialised in competence development and creative thinking techniques. She sees many innovative developments that offer great future opportunities for young people. Since 2016 she has been organising Future Labs at Het Vathorst College in Amersfoort, with which she stimulates young people in their personal development and inspires them to discover future possibilities.
Mei Yang stands in two worlds: The Netherlands and China. In her work, she connects innovative companies in the Netherlands and China and helps them to achieve valuable cooperation. Mei has a lot of experience in organising teenage camps and helps young people from different cultures to learn from and inspire each other.
Together, we would like to contribute to the happiness of teenagers, closeness in families and a better world!