Imagination is more important than knowledge.
Knowledge is limited. Imagination encircles the world.
- Albert Einstein
On a company visit to you?
In FutureLab, young people go on company visits to find answers to their Future Questions. The company visit is a great opportunity to present yourself to them in a playful and educational way. You will also get an idea of what is going on among young people. That is important because they are our future employees and entrepreneurs!

Nexxdott works with a number of large, innovative companies such as Deloitte, TNO and the Federation of Technology Industries (FHI). This also allows students with their specific Future Question to be matched with companies.
Students consider the company visit the highlight of FutureLab.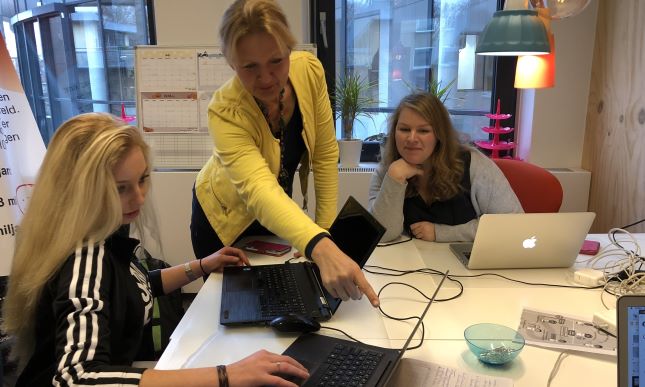 Apprentice on company visit to World's Best News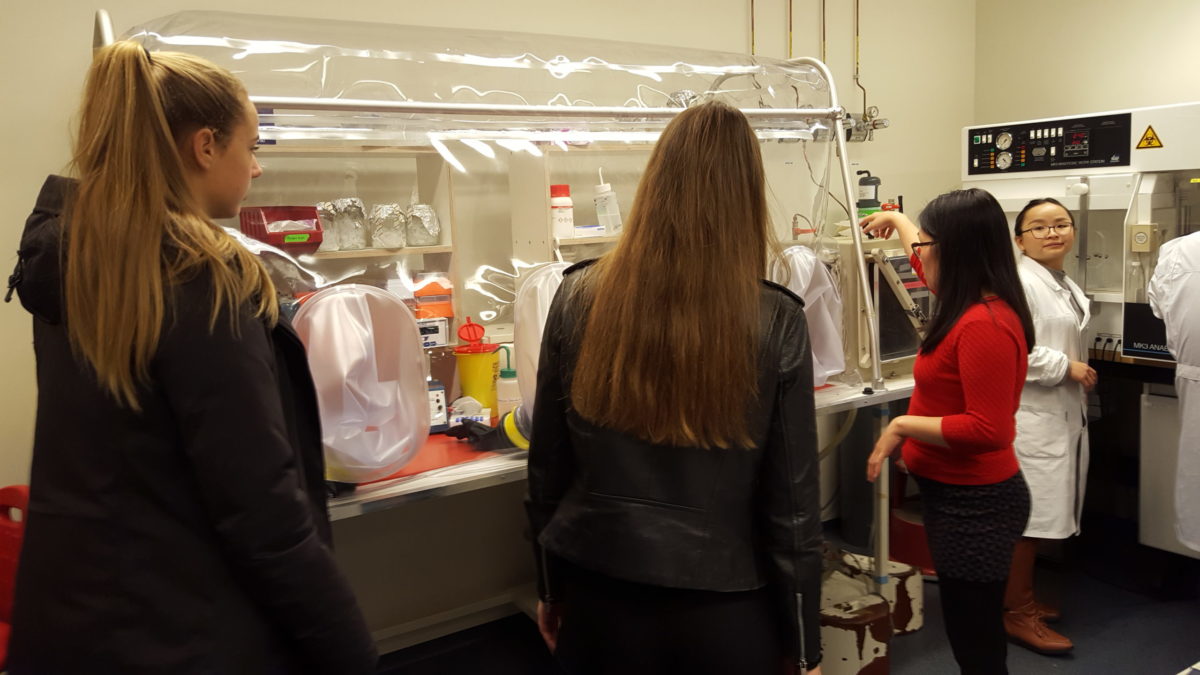 Pupils on company visit at Caelus Health 
Guest presentations and excursions
Is your company involved in high-profile developments or sustainable innovations and would you like to introduce them to young people?
Nexxdott offers companies the opportunity to act as guest speakers at FutureLab, for example. Or we can organise an excursion for schools to your company. This is not only interesting for these young people, but also for you. After all, young people are the employees of tomorrow.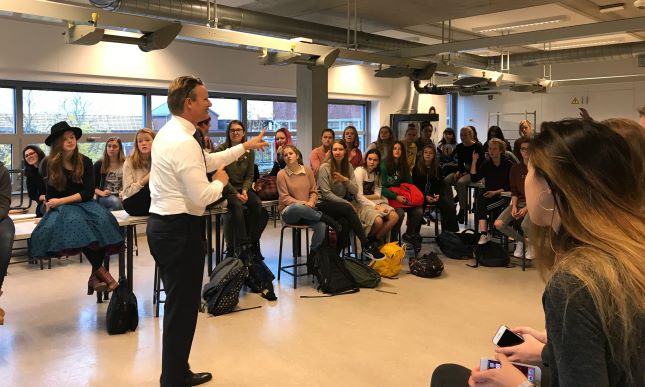 Marco Vrijburg, former owner of a data centre, makes young people aware of how their data is used by companies through their mobile phones.
Experiences of companies
The companies that participate in FutureLab really give young people a look behind the scenes. Thanks to the interviews and guided tours, they get a very good picture of the company; about developments and innovations, about jobs and responsibilities and about issues that companies are still struggling with.
Paul Vierveijzer, Senior Business Developer at TNO:
"We think it is very important that children are enthused to think about the future, questions of knowledge, all kinds of new initiatives that are out there and how they themselves can contribute to them."
Eric Razenberg, Director of ThiemeMeulenhoff:
"I would like to give a guest presentation in FutureLab. My wish is that schools will have a subject Future next to History.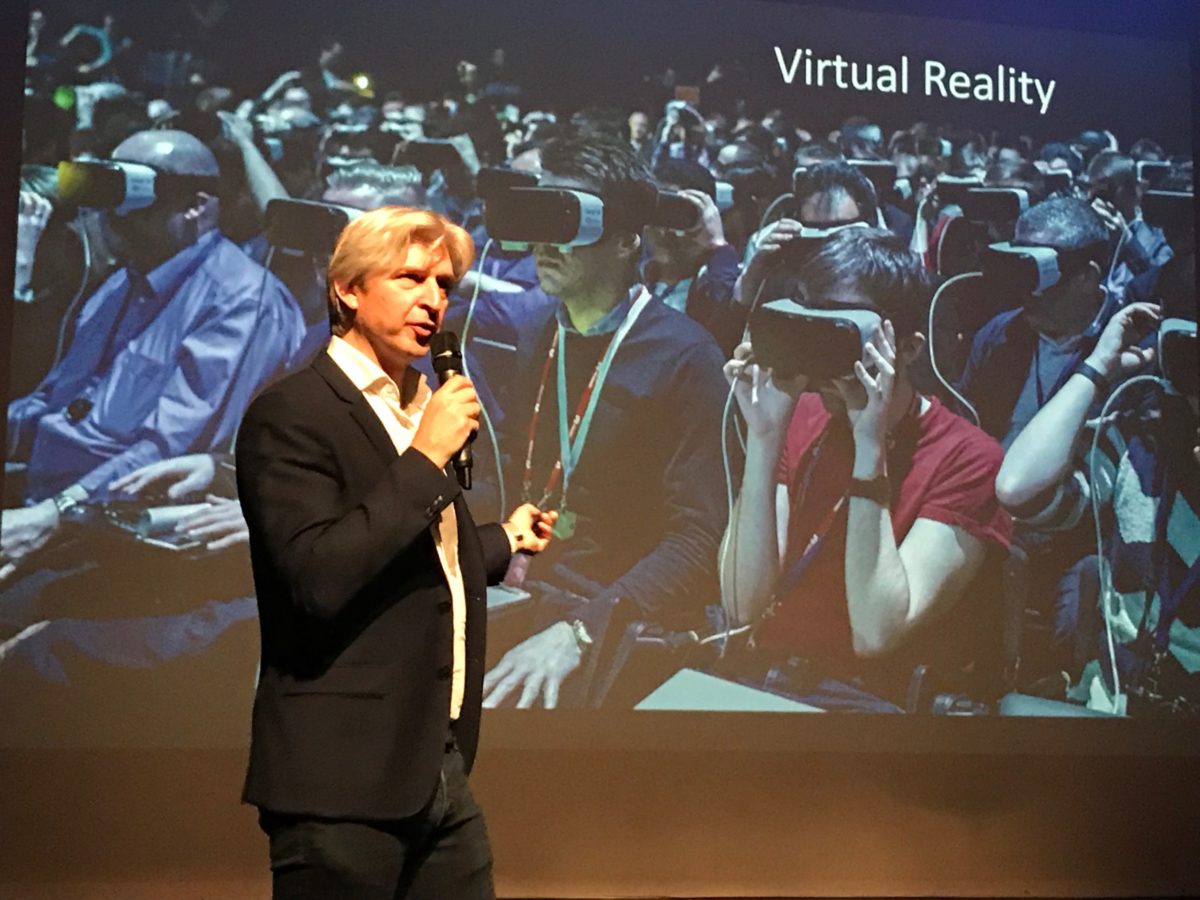 Eric Razenberg, director of ThiemeMeulenhoff, tells pupils about the latest teaching methods.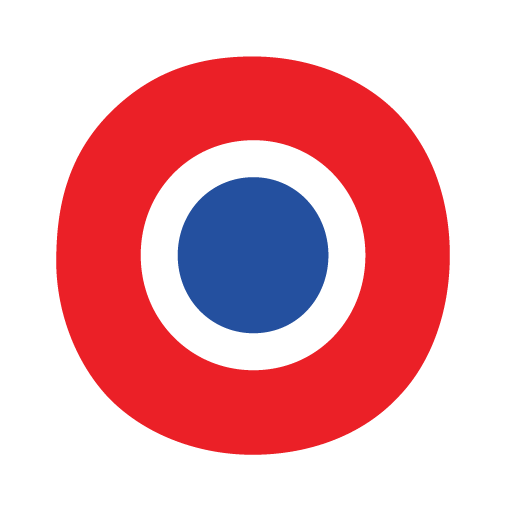 Think tank with young people for your (future) problem
It is even more interesting for young people if they can think along with your company about an issue for which your company does not yet have a solution. For your company, it can be very interesting to let young people, with their fresh and unbiased view, think with you about such an issue. This can lead to whole new angles and ideas for solving your problem.
Since 2010, I have been offering think tanks in which we work on your business issue using creative thinking techniques and a mix of your employees and young people.
Experiences of companies
Think tank issues are about problems that companies struggle with and do not have a solution for, for example, how to make their products attractive to the target group of young people. Think tanks with young people lead to surprising and new angles of approach. Especially if the think tank also works with creative thinking techniques.
"I am pleasantly surprised with the results of the think tank. I am impressed by the thought process, the work ethic of the participants and the results. We are going to use the ideas we collected in our communication to the market."
Gertjan Meeuws - Director PlantLab
"Different light, different position and different background offer new perspectives and dimensions".
Hans Niezen - Participant think tank One-Two-Three
Pauline and her think tank have helped us on our way. She proved to be very capable of guiding a creative process of a group of professionals and to deliver useful results within a short time. Thank you for that!
Pieter Schadee - Owner MariNora Bedrijven Advies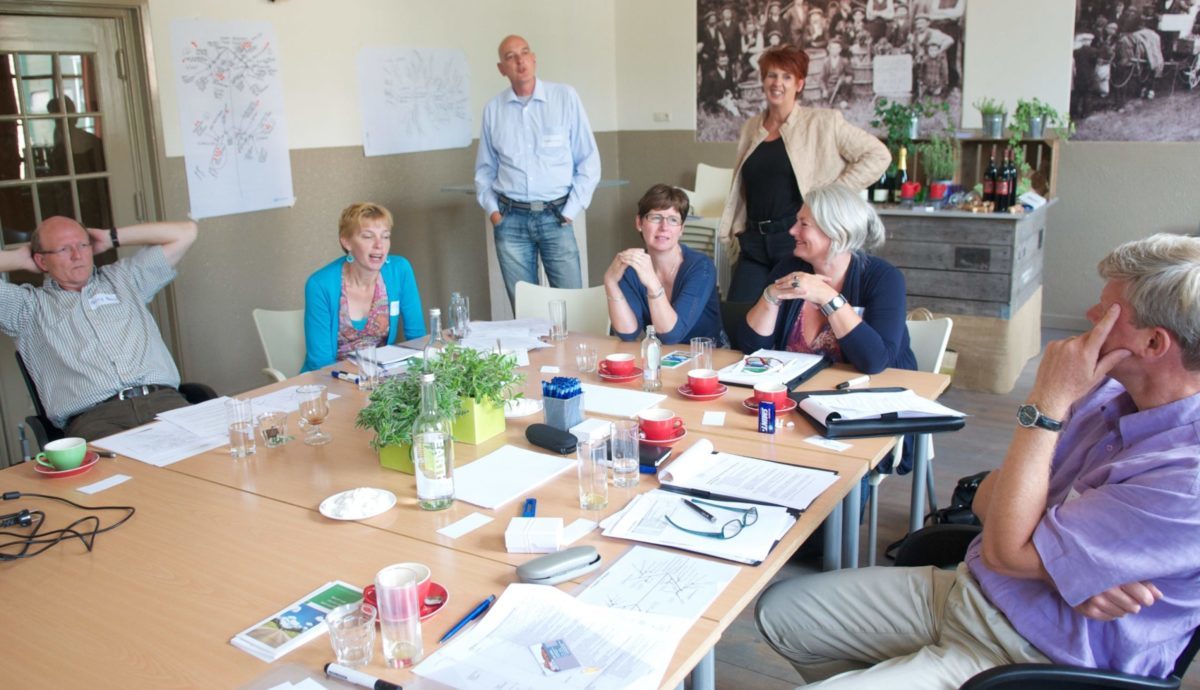 Everyone immerses themselves in the issue and thinks about solutions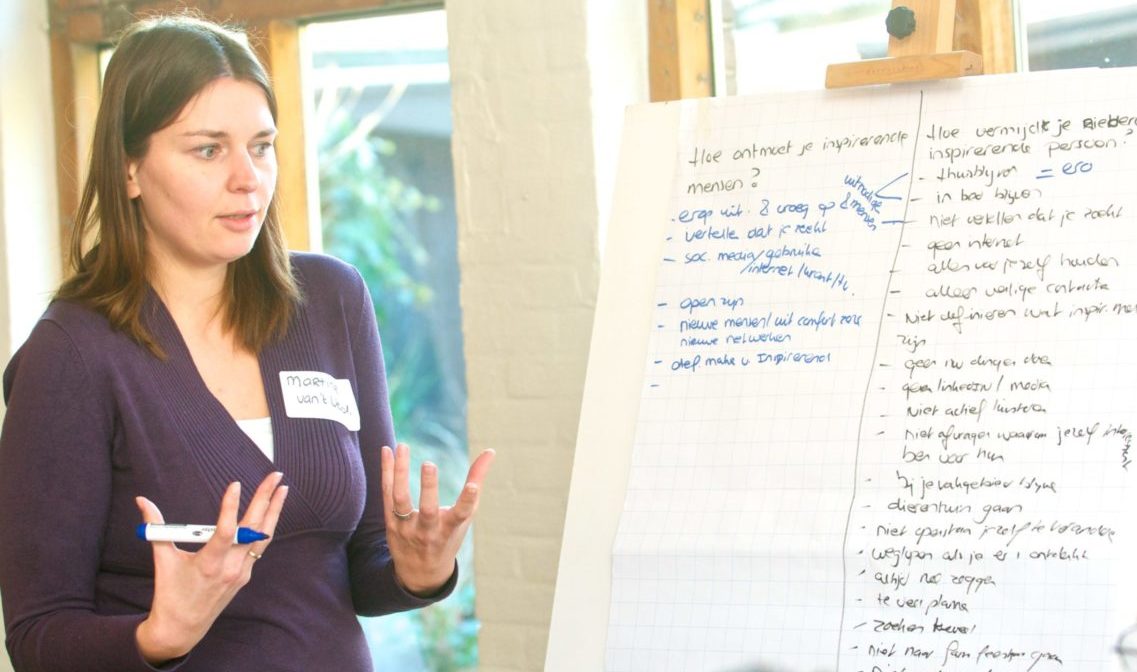 Brainstorming on how to meet inspiring people