Discover, explore, follow your heart,
 and connect the dots...
 Discover who you are and what you value with the Core Values Game® and the Future Lab Game®! 
Who am I? What am I capable of? What do I want?
Our world is changing rapidly: climate change, environmental and technological developments, and a growing gap between poverty and wealth. There are no longer jobs for life and our work is constantly changing, requiring us to keep learning throughout our lives.
Many young people have no idea what they want to be later and what future possibilities they have. They do not know what they are studying for and, as a result, they are unmotivated at school. Parents and teachers see unhappy young people with whom they cannot talk well about personal matters, whereas a good conversation about who they are and what they want to become is very important.
I would like all young people to be happy. Therefore, I develop games, programs such as FutureLab and trainings that help young people answer the questions "Who am I, what can I do and what do I want?" I also like to help them discover opportunities for their own future in a livable world. 
I help teachers and parents to guide young people in an inspiring way. Nexxdott products lead to connection, appreciation and fun, at home and at school.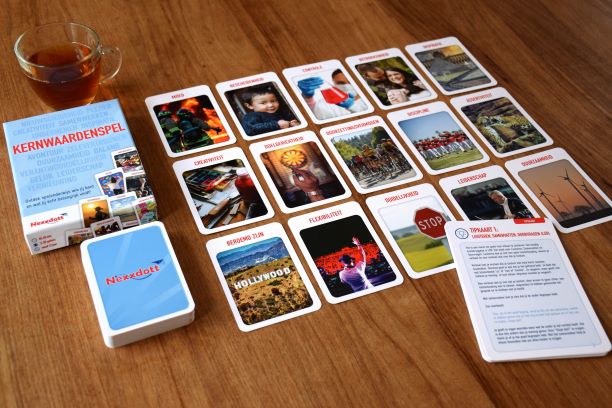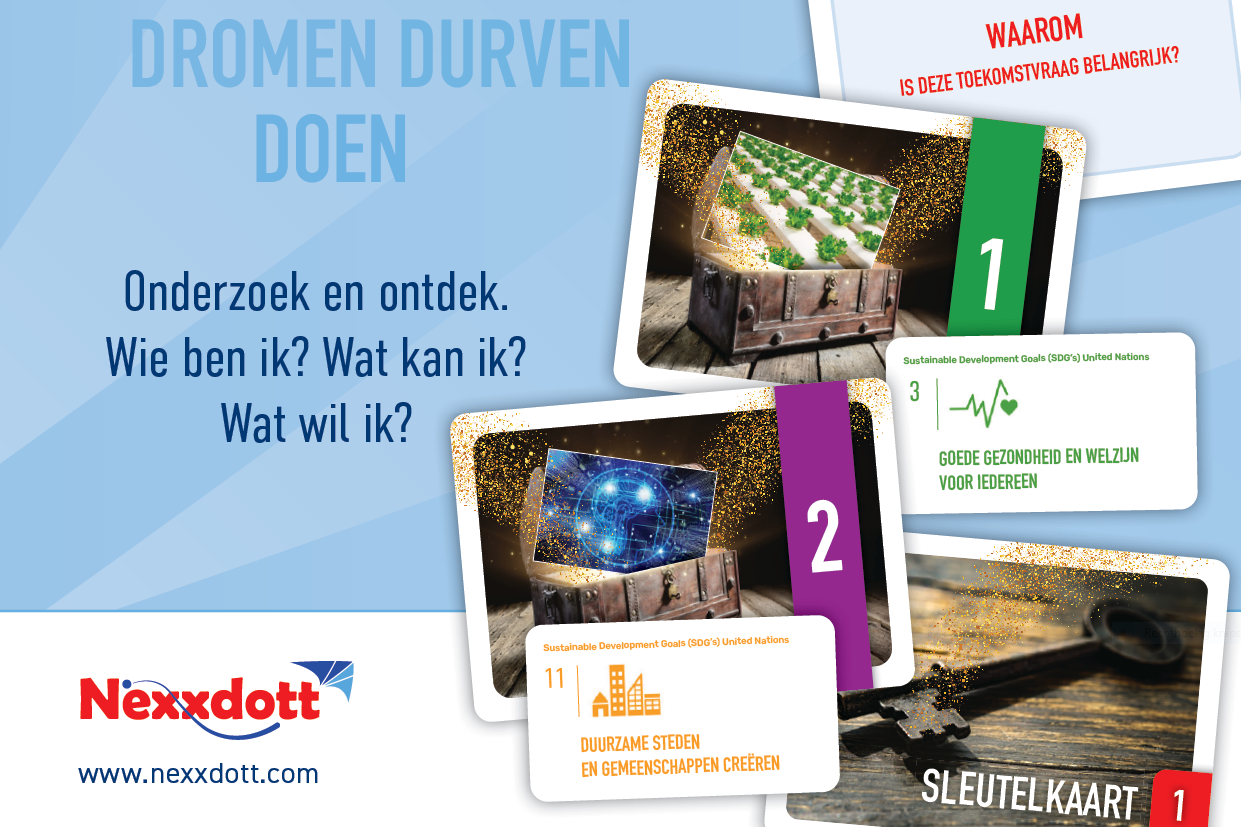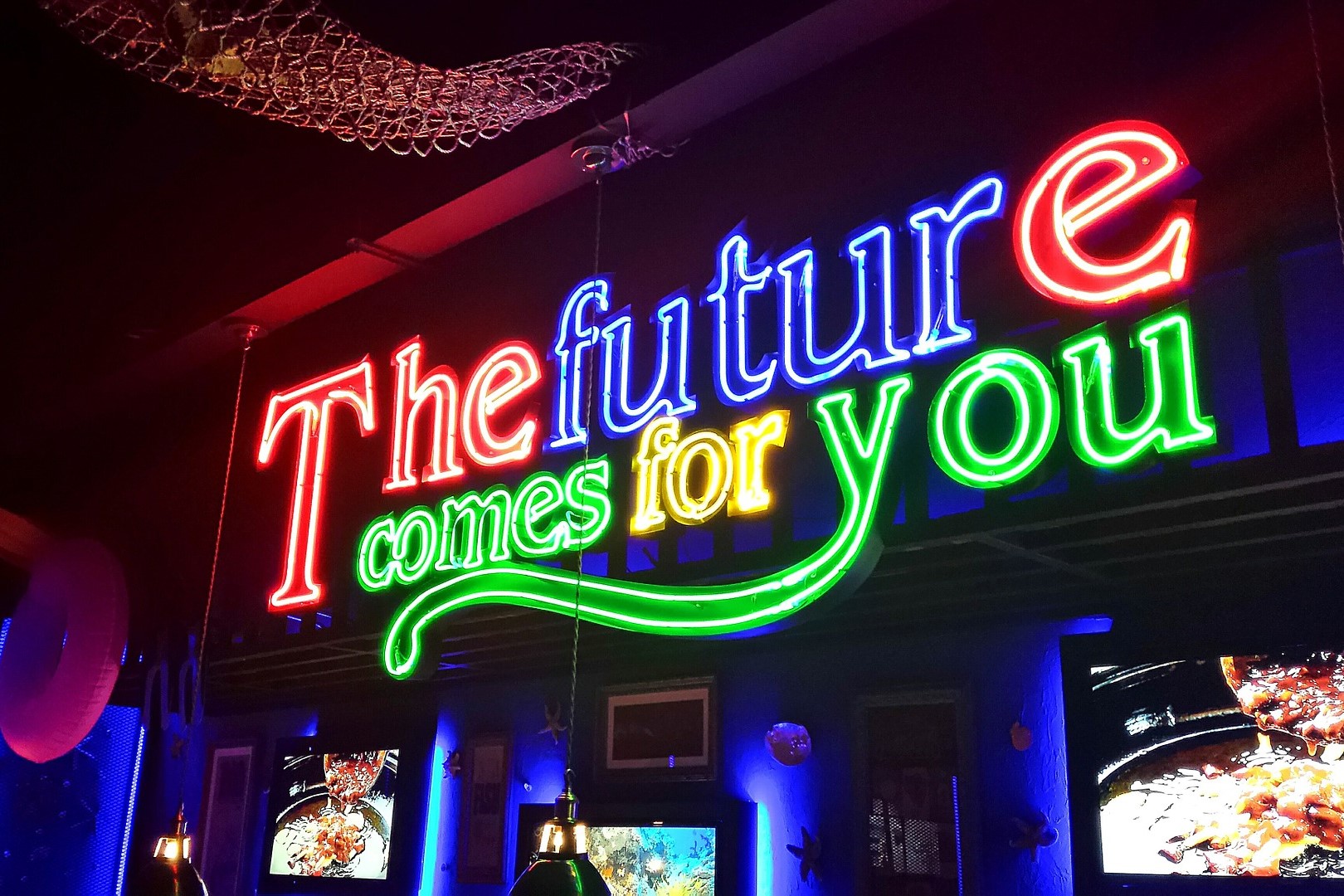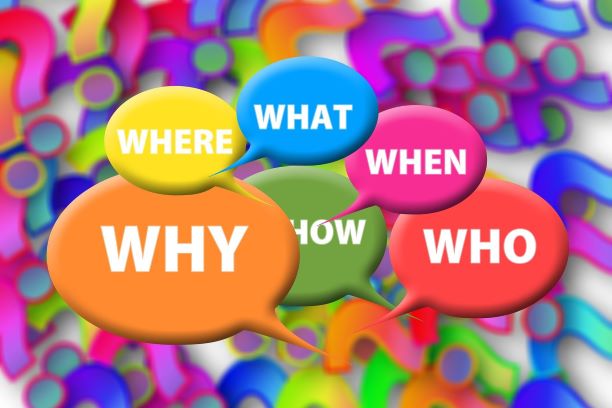 Nexxdott helps young people to discover how they can make a meaningful contribution to society.
Nexxdott connects education with the business world in order to introduce young people at school to developments and innovations that can offer them opportunities for the future. Nexxdott enables young people to gain knowledge and experience with global issues sustainable development goals (SDGs) and innovations, through company visits, guest lectures and think tanks. This inspires them to think about the future and their role in it, and to take action.
These are the core values of Nexxdott: 
Connection - Contribution - Creativity - Sustainability - Development
These core values can be found everywhere in Nexxdott's products and services. What are your core values?